Precision Planting Fowler MI
Feldpausch Precision Services is your local planting & seeding equipment repair and parts provider. We consult with growers to determine the best precision ag farm equipment solution for their individual needs. When your equipment is not working properly, we can be on-site the same day to get you up and running. Whether the issue is hardware or software related, we offer advanced experience and knowledge to remedy the problem to get you up and running in no time. Feldpausch Precision Services prides itself on providing highly knowledgeable, certified, and efficient customer support and service. In addition to on-site service or phone tech support, we can also perform regular maintenance to ensure everything operates as it should throughout the planting and harvesting season.
Feldpausch Precision Services is focused on helping growers get the most out of each plant. We do extensive research and on-farm testing to carefully select which precision ag product lines we offer our customers. Feldpausch Precision Services is also involved with beta-testing for Precision Planting products; this allows for first-hand experience with the technology and hardware before it is released into full production. Providing customers with the proper education and training on precision farming technology is of the utmost importance to us.
Together we will
feed the world.
build a brighter future!
We are your Precision Planting dealer to help you through all seasons of your operation.
Feldpausch Precision Services specializes in providing agriculture software and farming equipment to help improve the bottom line of Michigan farmers. We strive to help our clients make every seed count.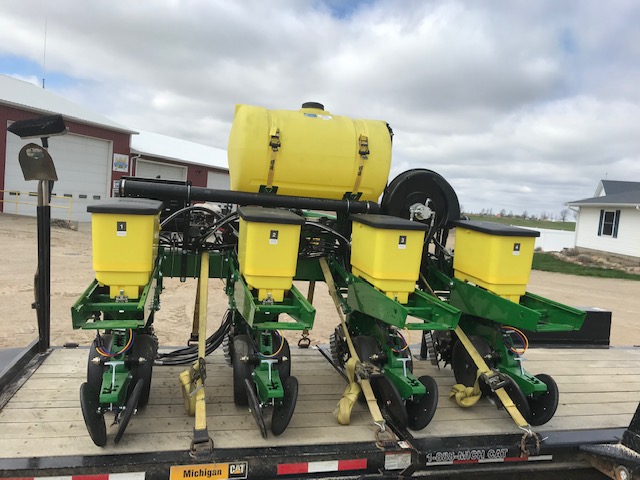 We will meet with you and evaluate your planting and harvest equipment.
Feldpausch Precision Services will provide you with the best steps for upgrading that will maximize your investment, for you and your operation.
Feldpausch Precision Services will help you be prepared with the technology upgrades big or small & will be there to support you through each season.
Our mission is to help farmers to live out their dreams and to be successful at it by educating them on how to produce plants with a healthy balanced life. We do this by providing technology and teaching the components necessary for healthy soil by feeding seeds with proper nutrition.
Ready to learn more? Contact us today for more information at (989) 620-0044
Primary Communities Served
Central Michigan | Fowler | Pewamo | Saint Johns | Westphalia | Ionia | Lake Odessa | Portland | Carson City | Eagle | Grand Ledge | Potterville | Charlotte | DeWitt | Ovid | Owosso | Laingsburg | Elsie | Perry | Haslett | Williamston | Eaton Rapids | Mason | Fowlerville | Corunna