Precision Planting Repair Fowler MI
At Feldpausch Precision Services, we prioritize consulting with growers to determine the best precision ag practice for each customer. When your equipment is not working properly, we can be on-site the same day to get you back up and running. Whether the issue is hardware or software related, we offer advanced experience, knowledge, and resources to remedy the problem quickly and efficiently.
PRECISION PLANTING SERVICE TECHNICIANS
One of the core benefits of using Feldpausch Precision Services is that we have certified service technicians who are prepared to help when you experience unexpected breakdowns. There are plenty of places to go for your regular maintenance and emergency precision ag needs; however, there is a certain peace of mind that comes with knowing a certified professional is doing the work on your equipment.
Not all service has to be in response to something that has gone wrong. Just like cars and pickups require an occasional oil change and tire rotation, precision ag equipment also needs regular maintenance to ensure everything operates properly throughout the planting and harvesting season. We offer certified technicians that will take care of routine maintenance, so you are ready to go when the sun shines.
If you have questions about the regular service schedule for your precision ag components, call Feldpausch Precision Services. We are happy to help you schedule regular equipment maintenance any time of year.
Feldpausch Precision Services understands how detrimental downed equipment can be for any farm operation and we are here to help. Our service technicians can be on-site for farm repairs at the click of a button. A service technician will begin by talking through potential issues over the phone; if necessary, in-field service is scheduled to fix your farm equipment on-site. This type of convenience lets our customers know that precision ag farm equipment repairs are literally just a phone call away.
In the event your precision ag equipment is not performing properly, and replacement parts are necessary, we provide certified parts to ensure a quality repair. We use only approved parts in the replacement process  to maintain the integrity of the planter, tractor, or other farm implements.
There are not many instances when precision ag equipment repair is convenient for growers in the fields, but the service technicians here at Feldpausch Precision Services can help remove as many of the headaches as possible. If your precision ag equipment needs regular maintenance or more serious repairs, give us a call. Feldpausch Precision Services is here to get your equipment back up and running when you need it.
Ready to learn more? Call today for more information at (989) 620-0044!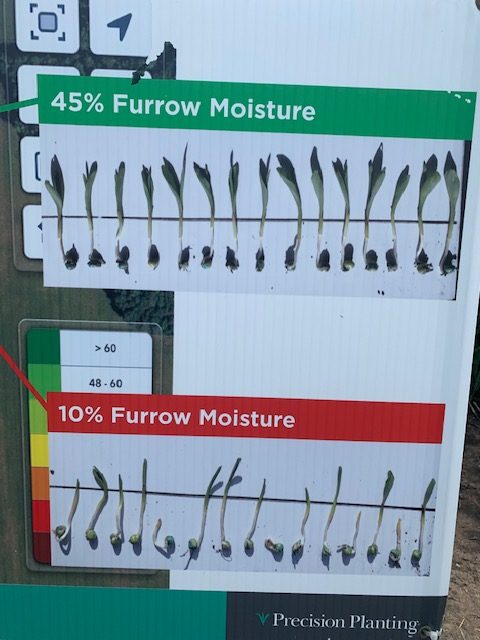 Primary Communities Served
Central Michigan | Fowler | Pewamo | Saint Johns | Westphalia | Ionia | Lake Odessa | Portland | Carson City | Eagle | Grand Ledge | Potterville | Charlotte | DeWitt | Ovid | Owosso | Laingsburg | Elsie | Perry | Haslett | Williamston | Eaton Rapids | Mason | Fowlerville | Corunna